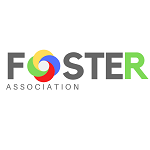 Association FOSTER Stip is a new organization formed by experienced professionals that have been working for some time on European projects. FOSTER is working closely with Goce Delcev University – Stip, N.Macedonia and the Centres for Quality Assurance and for Transfer of technologies at the same university.
FOSTER main activities are focused on research, training and mentoring young people for the purpose of making them competitive on local and European level. This is done by enhancing their innovative knowledge and busting their entrepreneurial spirit.
The mission of the association is to contribute to the education of young people by creating an innovative and entrepreneurial environment in which they can freely create and develop new ideas and businesses, help in the development of education, research and application of innovative technologies.